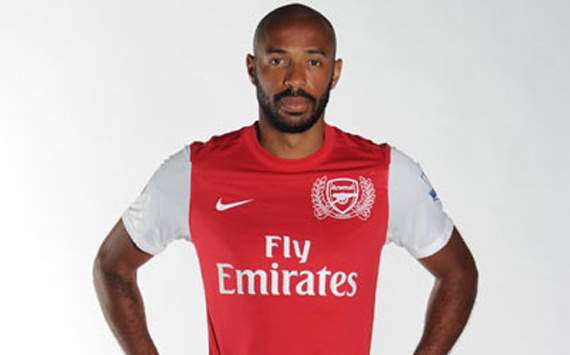 LONDON - Striker 34 tahun kembali berseragam Arsenal setelah klubnya saat ini, New York Red Bulls, setuju untuk meminjamkannya selama dua bulan ke Arsenal.Sempat mengira permintaannya akan ditolak Henry, pelatih Arsene Wenger kini siap menurunkan topskor The Gunners kala menyambangi San Siro 15 Februari, sebelum menjamu jawara Serie A Italia di Emirates, 6 Maret.
"Ya, dia akan masuk dalam skuad. Saya telah meminjamkan Vito Mannone ke Hull City dan Thierry akan mengisi tempatnya," jelas Wenger. "Dia memiliki kenangan bagus bermain di Milan, di mana dia mencetak tiga gol melawan Inter Milan. Jadi cukup logis untuk menyertakannya," tambah pelatih asal Prancis.
The Professor kemudian mengakui keraguannya meminjam Henry guna menambah daya gedor Arsenal yang akan kehilangan Marouane Chamakh dan Gervinho pada gelaran Piala Afrika 2012. "Saya yakin dia masih bisa tampil di Liga Primer Inggris, tapi saya tidak yakin dia menginginkan tantangan itu. Dia tahu bahwa orang-orang akan melihat apa yang dia lakukan saat ini," tandas Wenger.
sumber : kompas.com