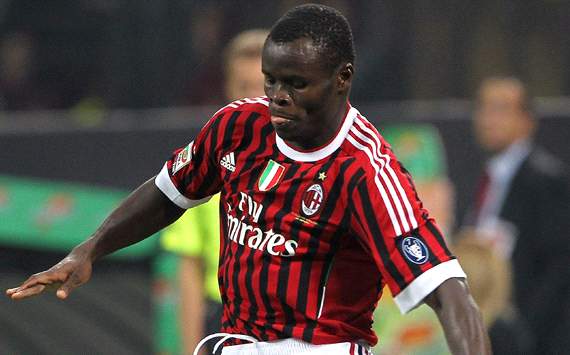 MILAN - Klub Liga Primer Inggris Arsenal dikabarkan tertarik untuk mendapatkan jasa bek AC Milan Taye Taiwo pada bursa transfer bulan Januari ini.
The Daily Mail mengabarkan Arsenal sedang mempertimbangkan Taiwo yang berposisi sebagai bek kiri untuk dipinjam setelah The Gunners mengalami krisis pemain akibat cedera di sektor tersebut.
Seperti yang diketahui, dua bek sayap Arsenal yaitu Andre Santos dan Kieran Gibbs masih belum dapat dimainkan karena menderita cedera. Oleh karena itu, situasi tersebut memaksa Arsene Wenger mencari bek baru di bursa transfer musim dingin ini.
sumber : goal.com