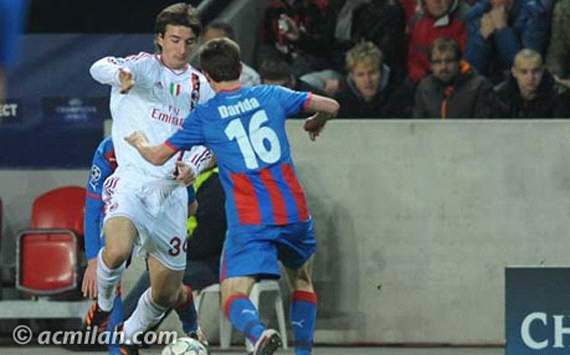 MILAN - Sejumlah media Italia melaporkan adanya ketertarikan Chelsea terhadap pemaibn muda AC Milan Bryan Cristante. Gelandang 16 tahun ini melakoni debut di Liga Champions melawan Viktoria Plzen musim ini.
Performanya mengundang kekaguman banyak kalangan, termasuk The Blues. Sebagaimana dilaporlan TMW, agen FIFA Giuseppe Riso menyambangi markas Rossoneri sebagao perwakilan The Blues untuk bernegosiasi mengenai kemungkinan transfer Cristante.
Namun, dikabarkan Milan dengan tegas menyebut gelandangnya tidak akan dijual, Cristante akan mendapat kesempatan tampil di Serie A.
umber : goal.com